Private jet between London and Palma de Mallorca
London to Palma de Mallorca is a very popular private jet charter route in Europe, particularly during the warmer months. If you're looking for private jet options connecting these destinations, we've compared three different ways (and prices) for your next trip - including our City Pairs fixed price on the Legacy 600.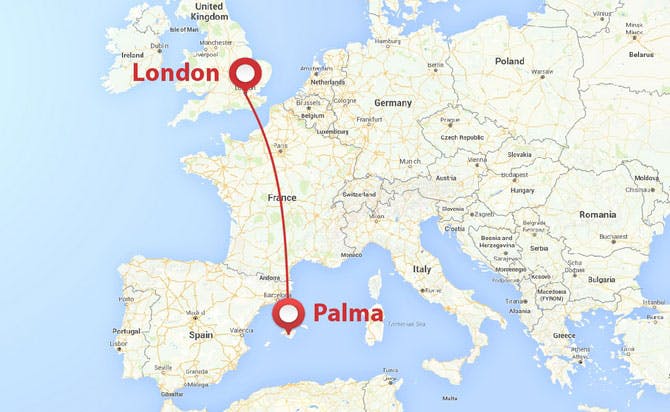 The short flight between London and Palma can be operated by private aircraft of all types and sizes, so clients have a wide choice to fit their needs, group size and budget.

Some will look for a more cost-effective light jet for the trip; others are willing to spend more for extra cabin space; and some opt for the experience of a luxury large cabin jet - ideal for large groups or two families travelling together.
For private jet prices or advice for trips between London and Palma (or any other route), contact us online or call our 24/7 expert Flight Team on +44 (0)20 7100 6960.
Private jet charter prices from London to Palma
Wondering how much it costs to rent a private jet from London to Palma? Here are three private jet pricing options.
OPTION 1: Citation CJ2
A cost-effective light jet option for a small group.
Seats: 6
Estimate charter price: €10,000 (one way)
OPTION 2: Citation XLS
The medium jet Citation XLS is popular and widely-available in Europe.
Seats: 8
Estimate charter price: €15,900 (one way)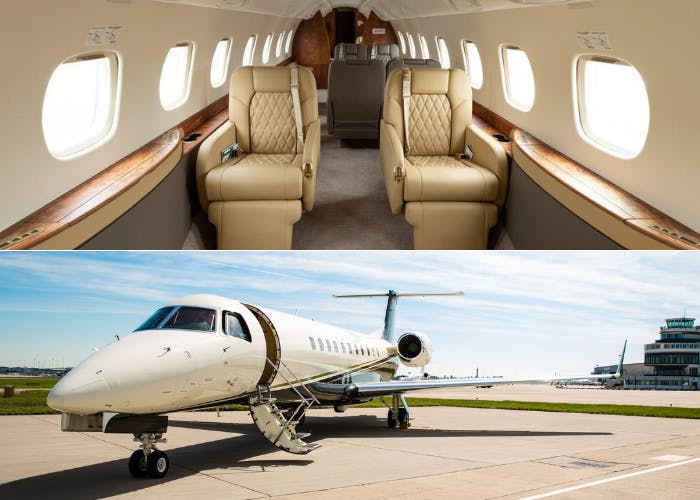 OPTION 3: Legacy 600
The Legacy 600 has a luxurious cabin and plenty of luggage space, for larger groups or to make a VIP arrival. PrivateFly offers an exclusive fixed price on this aircraft via our City Pairs program.
Seats: 13
Charter price: €20,700 (one way)
lised quote for your itinerary, contact us or call the PrivateFly team on 020 7100 6960 (24 hours).
London private jet airport options
London is the busiest city for private jet travel in Europe and offers a choice of 14 private jet airports, in different parts of the city.

These are the most popular private jet airports in London:
Palma private jet airports
Palma de Mallorca Airport is the main airport serving the Balearic island of Majorca and is just a 12 minute drive from the city of Palma.

The airport's runway can accommodate aircraft of all sizes and helicopters and there is a private terminal (FBO) for passengers using private aviation.
Empty legs for London & Palma
For the ultimate private jet savings, empty leg flights between London and Palma can offer one-way private jet pricing at up to 75% discount. Download the PrivateFly app for the latest private jet empty legs between Palma and London, as well as many other global routes.