World Economic Forum Annual Meeting in Davos
Davos in Switzerland is the venue for the World Economic Forum annual meeting. This brings together business, political, academic and other high profile figures to address global agendas and issues.
The 5-day meeting takes place every year in Davos, Switzerland and speakers and attendees travel from over 100 countries to attend the event. With many using private aviation to get there, there is a very high demand for private jet and helicopter charter to Davos over the period.
For private jet charter advice and prices to or from Davos call our 24 hour expert Flight Team on +44 (0)20 7100 6960 or search for instant estimate prices from your local airport using our flight search:
The nearest airport to Davos is Samedan St Moritz Airport, a dedicated private jet airport, but most attendees fly into Zurich Airport which, while double the distance away, offers a similar driving time and less vulnerability to weather problems than high altitude Samedan, which is the second highest airport in Europe.
As the World Economic Forum attracts a large number of private jets each year, high demand for landing slots and aircraft parking can make it more difficult to secure your preferred itinerary. So for flights to Davos, we always recommend clients book as far in advance as possible.
Call +44 (0)20 7100 6960 (24 hours) or contact us to book your private jet or helicopter charter to Davos.
TRAVEL TO DAVOS BY PRIVATE JET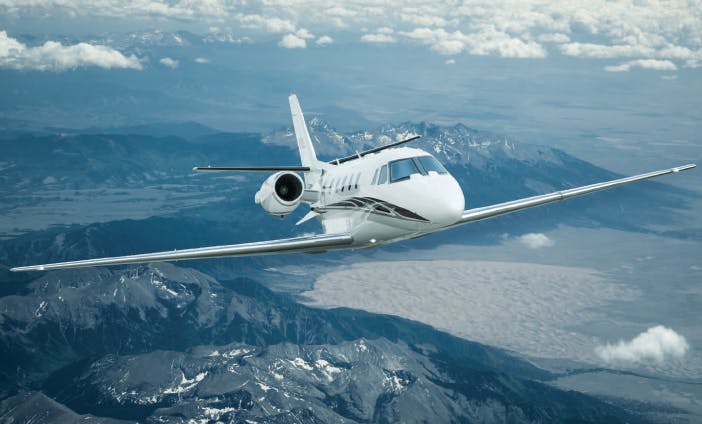 Davos is approximately 65km from Samedan St Moritz Airport and 148km from Zurich Airport.
Other airports used to access Davos include Friedrichshafen in Germany; Geneva Airport; and EuroAirport Basel-Mulhouse-Freiburg on the border of Switzerland, France and Germany. Aircraft can reposition in and out from these airports, when Zurich and Samedan are full. Dubendorf airfield (a military airport close to Zurich) can also be used for repositioning only as it has no customs facility.
PRIVATE JET CHARTER PRICES TO DAVOS
London to Samedan St Moritz (overnight return)
Aircraft Type: Citation Mustang 
Seats: 4 
Flight Time: 1 hour 45 minutes
Price: €10,400
London to Zurich (overnight return)
Aircraft: Citation XLS
Seats: 8
Flight time: 1 hour 14 mins
Price: €13,500
HELICOPTER CHARTER PRICES TO DAVOS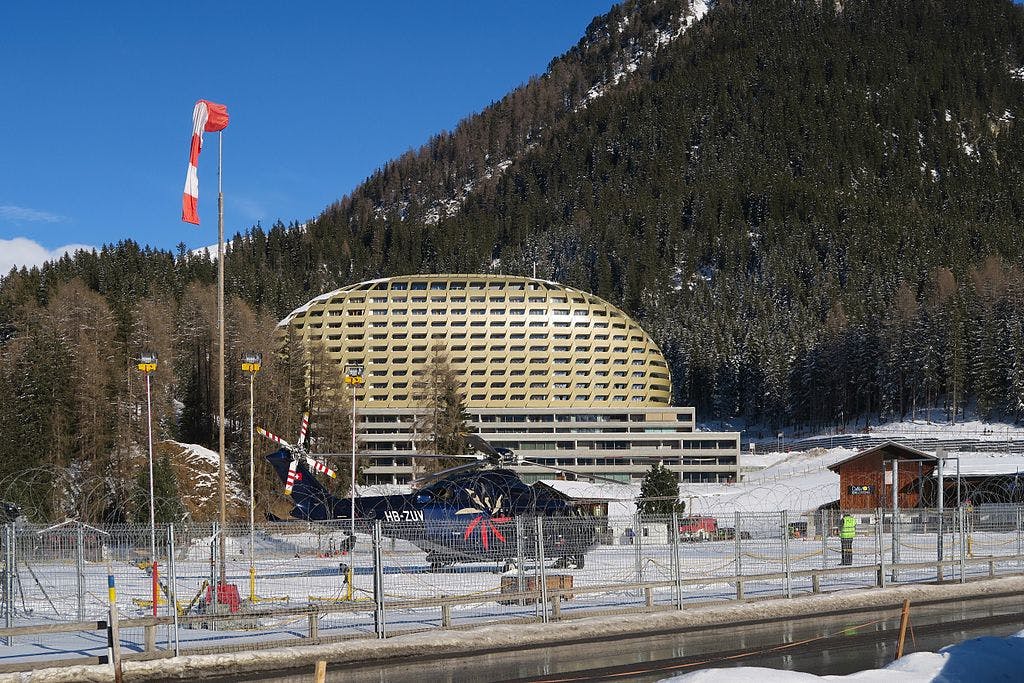 All airports are at least 90 minutes away by road and heavy traffic can make this a much longer journey. So there is high demand for helicopter transfers to Davos, both from those transferring from private jets, and those using commercial airlines.
The flight time by helicopter from Zurich to the Stilli helipad in Davos is 30 minutes, and all international passengers must first clear customs and immigration before boarding the helicopter.
Once again, availability is limited due to high demand and prices are higher than usual, so flights should be booked as far ahead as possible.
Typical helicopter charter prices, Zurich - Davos Stilli helipad (one way)
Helicopter type: Agusta A109
Seats: 6
Flight time: 35 mins
Price: €8 500
Call +44 (0)20 7100 6960 (24 hours) or contact us to book your private jet or helicopter charter to Davos.