What's the best way to travel by private jet?
There are a number of different options when you're looking to travel by private jet. Buy, fractional, charter, seat sharing, shuttle services? It can all be pretty confusing, especially if you're new to private aviation. 
To make things a little clearer, we've simplified these options to help you better understand your best way to fly.
For private jet charter advice and prices call our 24 hour expert Flight Team on +44 (0)20 7100 6960 or search for instant estimate prices from your local airport using our flight search: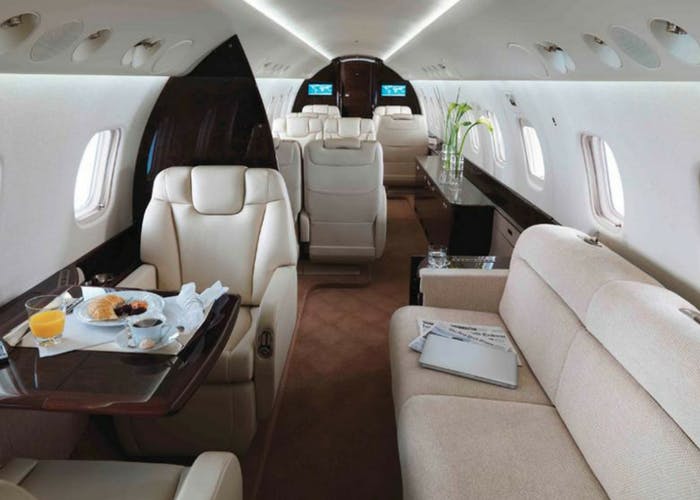 BUYING A JET
A small number of private jet travellers choose to own their own private aircraft outright. While it can give you total freedom and flexibility, it can also be very costly. 
Not only can the purchase price of a private jet vary from around $400K for a small jet to $65M for a G650, but the cost of managing and maintaining the aircraft can add significant ongoing costs. Things such as crew salaries, management fees, fuel costs, landing fees, and much more can add another $500K a year.
Making your aircraft available to hire to others when you're not using it is one way to cover some of these costs. But owning an aircraft is never going to pay off in purely financial terms - so it's really only for a very small minority.
WHAT IS FRACTIONAL OWNERSHIP?
Your next choice is fractional ownership. This is a bit like owning a 'timeshare' in a property; you own a share of an aircraft (whether it's a quarter, an eighth etc) with a sixteenth share typically giving you about 50 hours of flying time.
You are guaranteed consistency of aircraft however fractional owners are required to sign a contract and pay upfront – in many cases, for several years of flying. These complex contracts can be offputting, which can often include restrictions such as peak period limitations and extra charges for different aircraft types.
Fractional ownership can pay off for a tiny minority of customers flying on certain routes. But for the majority, it means a price premium. Some savvy private jet customers who fly frequently use a combination of both fractional and charter to find the best use of their budget.
WHAT IS PRIVATE JET CHARTER?
Which brings us to the most popular way to travel by private jet: Private jet charter. Private charter - sometimes referred to as 'ad hoc charter' or 'on demand charter' - is when you book a specific aircraft for a specific journey. The price you pay is for that flight only and applies to the entire aircraft, regardless of the number of people travelling (so not a price per passenger). 
If you're looking for the freedom and flexibility of private jet, without the hassle of buying or signing a long term contract, private jet charter is the way to go. There are thousands of charter aircraft available worldwide, so to find the right one for your journey, at the most cost-effective price, it pays to use a private jet broker or booking service like PrivateFly - to give you a choice of aircraft and help you search the market. 
PrivateFly revolutionised the way you book a private jet charter with our innovative, custom-built technology, which is integrated with thousands of accredited aircraft around the world. When you submit your flight request, aircraft operators will quote competitively on your request through our exclusive online marketplace – giving you direct access to the best options, at the best prices, for every flight.
In addition, you'll have the support of our 24/7 expert Flight Team helping you every step of the way, ensuring your flight goes off without a hitch. Find out more: How PrivateFly works.
WHAT IS SEAT SHARING OR A PRIVATE JET SHUTTLE SERVICE?
Some of the most recent business models in private aviation have set out to make private jet travel even more cost-effective, by creating seat sharing or shuttle flight options.
Seat sharing services allow travellers to buy seats on a per person basis, on a private aircraft, whether it's on a bespoke charter flight or on a pre-determined route (a shuttle). This can bring the cost of the flight down considerably.
However, there are downsides to these type of flight services.
First, many of these companies ask for you to buy a subscription or membership before you even get to fly. You may need to pay this plus the cost of the seat on their aircraft – and you don't have a choice of which aircraft you'll be flying on.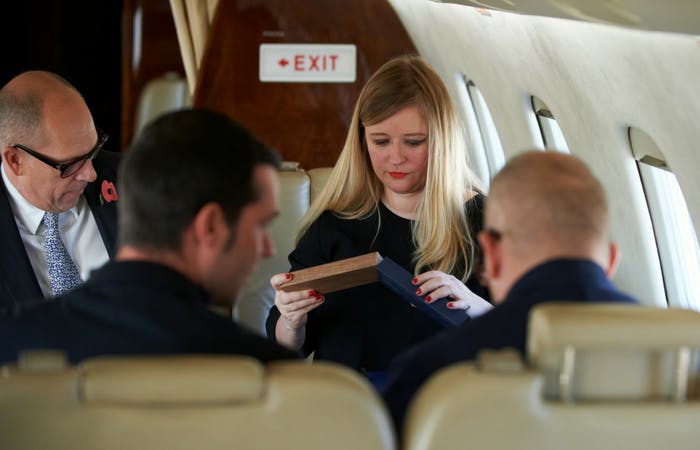 You'll also lose the flexibility of private jet travel, ie being able to specify your own take off times and route - and being able to change the schedule if something comes up.
Second, you'll be sharing the cabin with other travellers. This can result in longer waits in the lounge before takeoff, and sharing the cabin with strangers (which can be awkward in some aircraft, where facing groups of club seats are designed for a private group). So in many ways the experience is more like a commercial airline than a private jet.
So while these options are a great way to fly on a smaller budget, they don't give you a full private jet experience.
ABOUT PRIVATEFLY
PrivateFly is a leading global booking service for private charter flights. Since we revolutionised private jet charter booking when we launched in 2008, PrivateFly has always believed in going above and beyond in everything we do. We are an Argus Certified Broker, which guarantees industry best practice and safety.

Find out more: About PrivateFly.
To book a private jet flight, or for advice about an upcoming flight, contact us, download our app or call our team of experts 24/7 at +44 (0)20 7100 6960.