Cannes Film Festival by Private Jet or Helicopter
Fly by private jet to Cannes on the Cote d'Azur for the glamorous Cannes Film Festival
Private jets can land at Cannes Airport, larger aircraft can land at nearby Nice Airport. Helicopter hire is also available between Nice, Cannes and Monaco.
Call us now on +44 (0)20 7100 6960 to book your private jet or helicopter transfer to Cannes Film Festival.
The nearest private jet airport to the Festival is Cannes Mandelieu Airport, which is only accessible by private jets. Larger aircraft can fly into Nice Airport (a 30 minute drive from the Palais des Festivals et des Congrès).
---
Exclusive offer - City Pairs 2019
Discover our fixed and exclusive pricing to & from Nice Cote d'Azur this summer - and other popular route pairs in Europe.
- Fly between London & Nice for €7,000
- Fly between Paris & Nice for €5,500
- Other popular routes to & from London, Paris, Geneva, Milan, Rome, Palma & Ibiza
 
See all routes & prices at www.privatefly.com/citypairs or contact us (24/7) on +44 (0)20 7100 6960.
---
Private Jet Flights to Cannes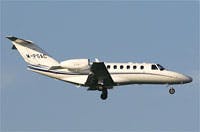 Private jet charter to Cannes from your local airport is available. Search for private flight prices from your local airport using our Flight Search.
London - Cannes
Estimate charter price: £8 900 (3 night return)
Aircraft Type: Cessna Citation CJ2
Passengers: 6 
Flight Time: 1 hour 55 minutes
Call +44 (0)20 7100 6960 to book your private jet to Cannes
How to Book Private Flights to Cannes
For advice on private jet charter or helicopter hire to Cannes Film Festival please contact us or call +44 (0)20 7100 6960 (24 hours).