BITCOIN EVENTS BY PRIVATE JET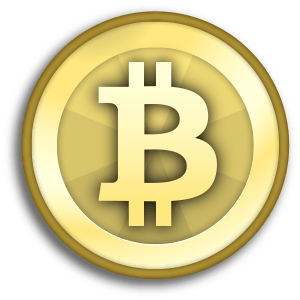 Bitcoin is a digital currency and a decentralised peer-to-peer payment network. A growing number of individuals and businesses are using bitcoin for payment around the world.
PrivateFly became the first global private jet company to accept bitcoin as a method of payment, in December 2013. This was introduced due to customer demand and extends the range of payment options to suit our clients' needs.
PrivateFly accepts bitcoin via payment processor Bitpay. Payment options by private jet
Bitcoin is being talked about at conferences and events around the world, attended by financial investors, entrepreneurs and journalists.
Here are some of the key bitcoin events taking place this year, and how to get there by private jet.
For private jet charter using Bitcoin please call our expert team 24 hours on {{telephone}} or search for instant estimate prices online: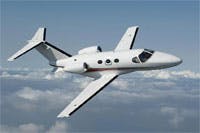 INSIDE BITCOINS, BERLIN
Venue:  The Kalkscheune Centre, Berlin
Closest private jet airport: Berlin Tegel (5 miles)
Private Jet pricing from London Luton to Berlin Tegel: from €7 470 (overnight return)
Aircraft: Citation Mustang, seating 4 (1 hr 45 mins)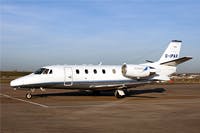 TEXAS BITCOIN CONFERENCE
Venue:  Circuit of the Americas Technology and Conference Centre
Closest private jet airport: Austin Bergstrom International Airport (2 miles)
Private Jet pricing from San Jose International to Austin Bergstrom: from $26 500 (overnight return)
Aircraft: Citation XL, seating 7 (3 hr 18 mins)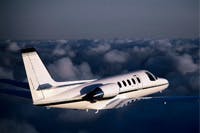 INSIDE BITCOINS NYC
Venue:  Javits Convention Center, New York
Closest private jet airport: New York Teterboro airport (7 miles)
Private Jet pricing from Washington to New York Teterboro: from $7 400 (overnight return)
Aircraft: Cessna Citation II, seating 7 (50 mins)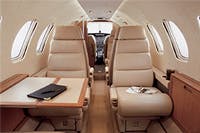 BITCOIN EXPO 2014, TORONTO
Venue:  The Metro Toronto Convention Centre, Toronto
Closest private jet airport: Toronto City Airport (1 mile)
Private Jet pricing from New York  to Toronto City Airport: from $9 000 (overnight return)
Aircraft: Cessna Citation II, seating 7 (1 hr 10 mins)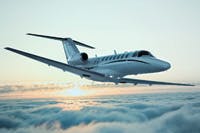 BITCOIN IN THE BELTWAY, WASHINGTON DC
Venue:  Marriott Renaissance Downtown, Washington DC
Closest private jet airport: Ronald Reagan Washington (5 miles)
Private Jet pricing from New York to Washington Ronald Reagan Airport: from $7 000 (overnight return)
Aircraft: Cessna Citation CJ3, seating 6 (45 mins)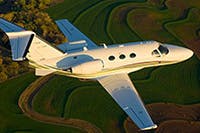 CAMP BITCOIN, NEVADA
Venue:  Black Rock City, Nevada
Closest private jet airport: Black Rock City Airport (private flights can land only with prior FAA permissions required).  Other nearest airports include Lovelock Derby Field (54 miles).
Private Jet pricing from La Van Nuys to Lovelock Derby Field: from $6 300 (overnight return)
Aircraft: Cessna Citation Mustang, seating 4 (1 hr 20 mins)
For private jet pricing or enquiries to any global event call PrivateFly on {{telephone}} or contact us